Louis Zamperini was recently lost to this world, when he passed away at the age of 97. His story is told in Unbroken: A World War II Story of Survival, Resilience, and Redemption by Lauren Hillenbrand. If you have not read Unbroken, you simply must read it. It is so inspiring and the story of a true hero. I really don't know of anyone who could have went through what he did, and survived. Lauren Hillenbrand does a wonderful job of telling Mr. Zamperini's story. She did so much research not only on him, but on other's who were there, so she could get a full grasp of his story. It is important to see Zamperini through other's eyes, as like most heroes, he doesn't believe he is one. I encourage you to find out more about Mr. Zamperini and to read Unbroken. Your thoughts on World War II may be changed, and you may get a realistic grasp on the War that you don't get from other publications.
Mr. Zamperini. Thank you for being a hero and for persevering through life and for telling us your wonderful story. Rest In Peace, and know that you will not be forgotten!
Louis Zamperini in 2003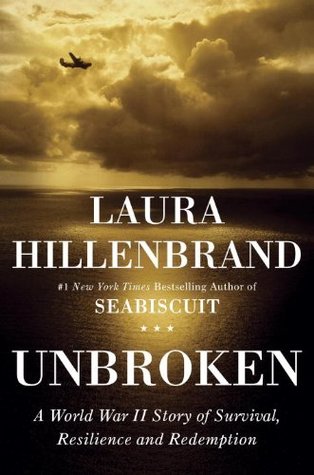 You can find out more about Louis Zamperini at
http://www.louiszamperini.net/
.
You can find out more about Lauren Hillenbrand at
http://laurahillenbrandbooks.com/